Charles Sturt Museum Precinct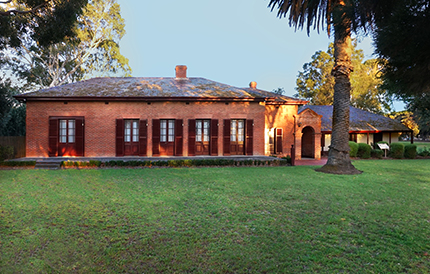 The Charles Sturt Museum Precinct is centrally located in the suburb of Grange.  Grange being the name of Captain Charles Sturt's home from 1840 – 1853. Sturt could claim to be one of the foremost explorers of Australia, opening up Australia to settlement by virtue of his expeditions to the Macquarie Marshes, along the length of the River Murray and into the heart of central Australia.
He was considered a Founder of South Australia as his book "Two Expeditions into the Interior of Southern Australia" led to the English Parliament to determine that South Australia should be settled as a Province under the Wakefield Plan.
A visit to the Charles Sturt Museum will provide an opportunity to experience the idyllic setting and be welcomed into his State Heritage listed home as it would have appeared in those early days of settlement. Our Gallery will expose you to the story of Captain Charles Sturt, not only to displays of relics, but interpretive and multimedia displays. 
Contacts
Sales, tours, bookings and venue hire info@charlessturtmuseum.com.au
President: leila.w@bigpond.com
Hon. Secretary: annemcc@internode.on.net
Hon. Curator: markethistory@bigpond.com
Facebook: www.facebook.com/charlessturtmuseum